HAPPY MID-YEAR SALE!

Discover the World of Superfoods! Use Coupon Code Before Checkout: 10% OFF, Min. Spend $65 - 10MIDYEAR23 20% OFF, Min. Spend $120 - 20MIDYEAR23 Exclude Sales Items Valid till 18 June Only!

Everything Your Body Needs, Nothing It Doesn't.

We are passionate about clean, plant-based, organic and nutrient-rich superfoods from sustainable and verified sources.

Everything Your Body Needs, Nothing It Doesn't

Superfoods to Boost Your Immunity!
Our Belief
At Nature's Superfoods, we are passionate about clean, nutrient-rich superfoods that have an essential role to play in supporting long-term health. We deeply care about what your body needs and what it does not. Only wholesome foods, no nasties – that is our promise!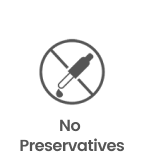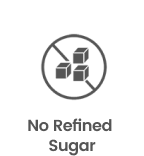 How Can Our Superfoods help?
Are you new to superfoods? No matter where you are in your health journey, we are here to make it easy for you to incorporate health-boosting superfoods in your daily diet and to build up your immunity – all without breaking the bank.
Be Inspired !
Healthy can be tasty too. Easy, quick superfood recipes for you and your family.
Be Empowered !
Discover the benefits of superfoods, get tips and knowledge on how to build a healthy lifestyle.
Why Nature's Superfoods?
Nature's Superfoods carries a wide range of superfoods, from grains and seeds to hearty breakfast cereals. If you're looking for quality, nutrient-rich organic food, Nature's Superfoods is the best. With a minimum spend of $45, you can get your products delivered to your doorstep for free. Begin your journey to a healthier life philosophy when you shop with us. Create an account with us to accumulate points with every purchase.
Join Our Mailing List!
Stay Up To Date With The Newest Arrivals, Sales And Exclusive Promos!
*By signing up, you agree to the Terms & Conditions and Privacy policy