OUR STORY
It all started in Peru in the early 2000s when we were living in Peru as social work volunteers. While volunteering in social projects during the weekends, we were introduced to Quinoa and other superfoods, piquing our curiosities to discover more of such nutritious foods.
In 2005, we started Actspand as a language translation company, as we reckoned that we could carry out the business from any location around the world. Through the many translation projects we had, we came across superfood growers and producers in Peru, thus reinforcing our interest and passion for these wide array of organic superfoods that are often prized as traditional health-benefiting foods. This interest eventually grew into a business idea. So, upon returning to Singapore, we took the plunge and started Nature's Superfoods in 2011, maximising on the networks and knowledge we had accumulated in Peru.
Fast forward to today, Actspand is ranked 49th in The Straits Times "Singapore's Fastest Growing Companies 2021", jumping from last year's ranking of 58th. Additionally, Actspand maintains its position in the Financial Times' Asia-Pacific High-Growth Companies 2021 list too. Accolades aside, our greatest satisfaction remains when our regular customers tell us they love and trust our superfoods and how these superfoods have benefitted their health.
At Nature's Superfoods, we believe in building lasting good health through 100% natural, organic and nutrient-rich whole foods. Many of our customers have built up their immunity over time by incorporating these clean, nutrient-dense superfoods as part of their healthier-eating journey.
Constantly on the lookout for the highest-quality, least processed, sustainable and ethically-sourced organic foods available from their countries of origin, we strive to bring these to you at the best possible price and value. Much effort is poured into the sourcing and verification of these superfoods, so that you are able to consume quality plant-based organic foods on a daily basis without burning a hole in your pocket. This has been our mission since day 1!
(Nature's Superfoods is an organic foods brand created by Actspand Pte Ltd and owned by Nature's Superfoods LLP).
Wishing you good health always,
Co-founders – Julian, Serene & Ailay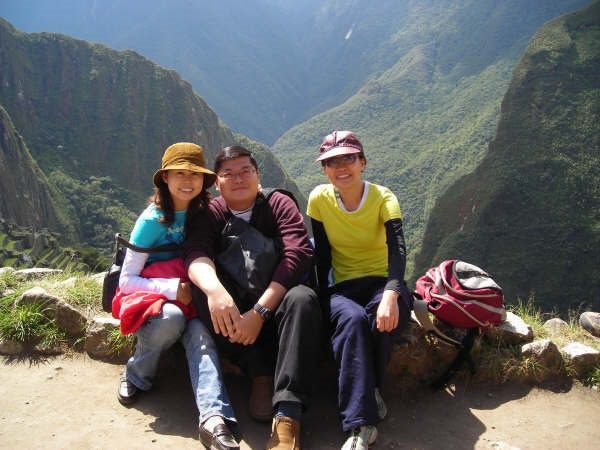 OUR CORE VALUES
Provide high-quality, organic, nutrient-rich, plant-based whole foods at the best possible value.
Provide a great customer experience with good service, competitive prices, and education/information on our superfoods.
Support organic growers/ farmers through our commitment to promote ethically-sourced foods of sustainable agriculture and by expanding the market for organic food products.
Uphold integrity, honesty, respect and good relations in all our commercial dealings with suppliers, partners and clients.
OUR SUPERFOODS PHILOSOPHY
We believe in CLEAN PLANT-BASED SUPERFOODS.
Nutrient-Dense. Organic. Gluten Free. Refined Sugar Free. Low GI. No Additives/Preservatives. Nothing Artificial.
OUR CORPORATE SOCIAL RESPONSIBILTY (CSR)
We believe in contributing towards social development and promoting social entrepreneurship, especially among underprivileged children and youths. To promote this cause, we have entered into a cooperation agreement with Generation ACTS Club International to help develop social entrepreneurship and volunteerism in its project countries.