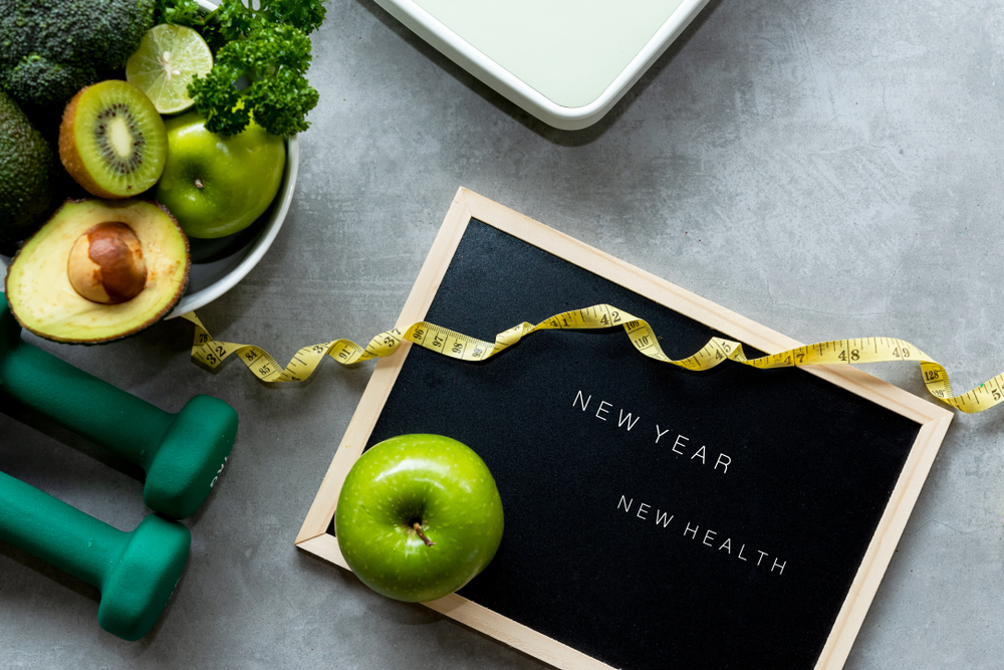 Weight loss, exercising more, and reducing stress, are common New Year's resolutions. This new year, why not resolve to make a change to your diet?
From lockdowns to travel restrictions, there is no denying that 2020 has been a whirlwind for all of us. But as the saying goes, "hard times teach us valuable lessons". One of many lessons that we have learned from the pandemic has to be the importance we place on our health. Since health always comes first, we look at how superfoods can facilitate your journey to optimal health in 2021!
Sticking to Your New Year Diet
Sticking to lifestyle changes can be hard, especially when it comes to dietary changes. Many tend to go "cold turkey", making big plans to rid of all unhealthy habits at once. This is not the right way to approach lifestyle changes. According to Harvard Medical School, small changes are the trick to lasting lifestyle changes.
If your New Year's resolution is to start eating healthily, set realistic goals where progress is measurable. Try to switch out your unhealthy breakfast go-to with a bowl of healthy breakfast cereal, like the delicious organic purple corn-quinoa-mulberries cereal mix, which has no added sugar, additives, or preservatives. Commit to eating meals with superfoods daily so that your health goals become easy to achieve. Other superfoods you can incorporate into your diet this New Year include:
1. Moringa Powder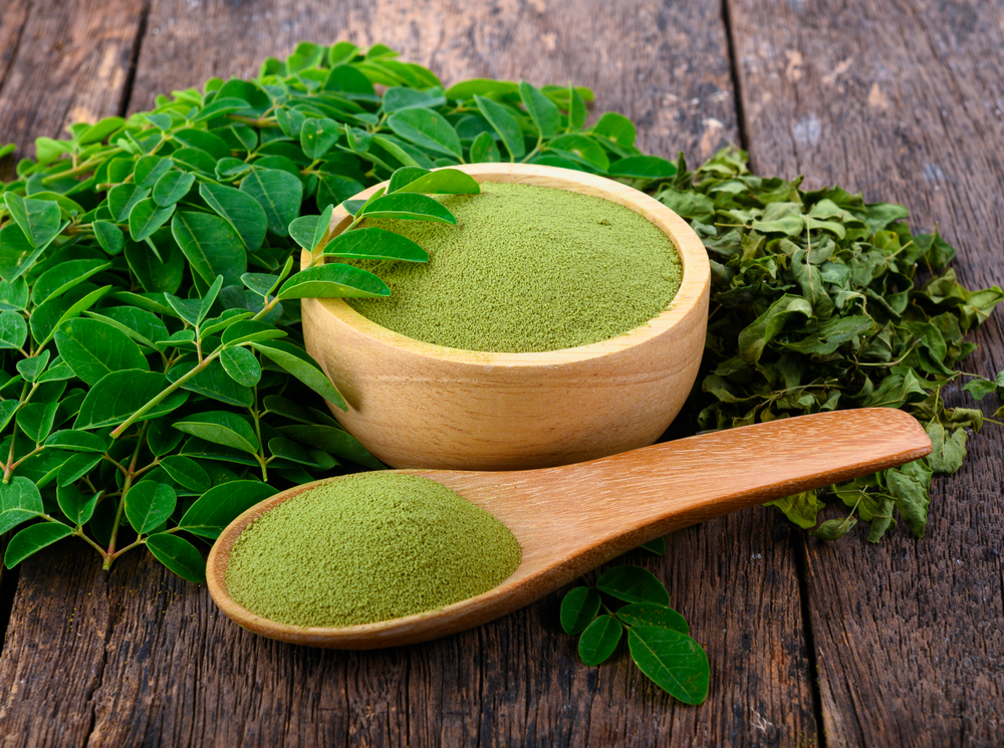 A great superfood to help you through your weight loss journey and a serious supplement for healthy hair and skin, organic moringa leaf powder is a must add to your diet given its list of benefits. Found in the subtropical regions of South East Asia, this superfood powder has potent disease-fighting antioxidants. These include quercetin and chlorogenic acid – the former possesses brain-protective anticancer properties in addition to its ability to reduce blood pressure and blood sugar levels. Chlorogenic acid is effective in preventing weight gain by improving insulin sensitivity and reducing lipid accumulation.
How to use moringa powder?
Grab a pack of moringa leaf powder from an organic shop in Singapore and add them in small amounts to your smoothie or juices to reap its benefits. Try out our elegant moringa pineapple smoothie for that much-needed energy boost in the morning.
2. Organic Cacao Powder
Not sure why cacao is so good for you? This organic food is high in antioxidants, including polyphenols and flavonoids. Adding organic cacao powder to your diet is thus sure to boost your mood, help you relax, and even sleep better! Rich in protein, fibre, magnesium, and iron, cacao is also known to boost cognitive functions while you enjoy its nutty and chocolatey goodness.
How to use organic cacao powder?
Organic cacao powder is a great substitute in recipes that calls for chocolate. As with most superfood powders, they can be added into smoothies – so why not sip on a cup of maqui hot chocolate while you munch on some superfood bites like sun-dried apricots?
3. Organic Chia Seeds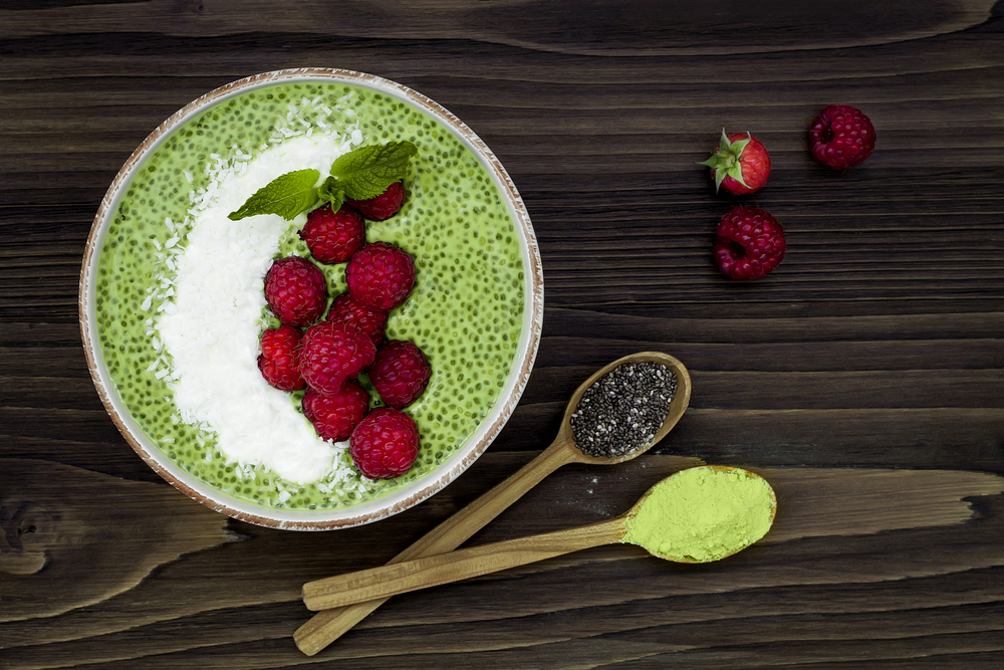 A great source of plant protein, organic chia seeds are packed with iron, fibre, vitamins, and omega-3 fatty acids. Said to improve cholesterol profiles, diabetes, and high blood pressure, adding good-quality chia seeds for additional nutrients is always a good dietary move.
How to use organic chia seeds?
Add a spoonful of chia seeds to your desserts or breakfast smoothies or bowls to up your fibre and protein intake. Our cacao-chia pudding is a perfect if you are looking to satisfy your sweet tooth.
4. Plant-Based Protein Powder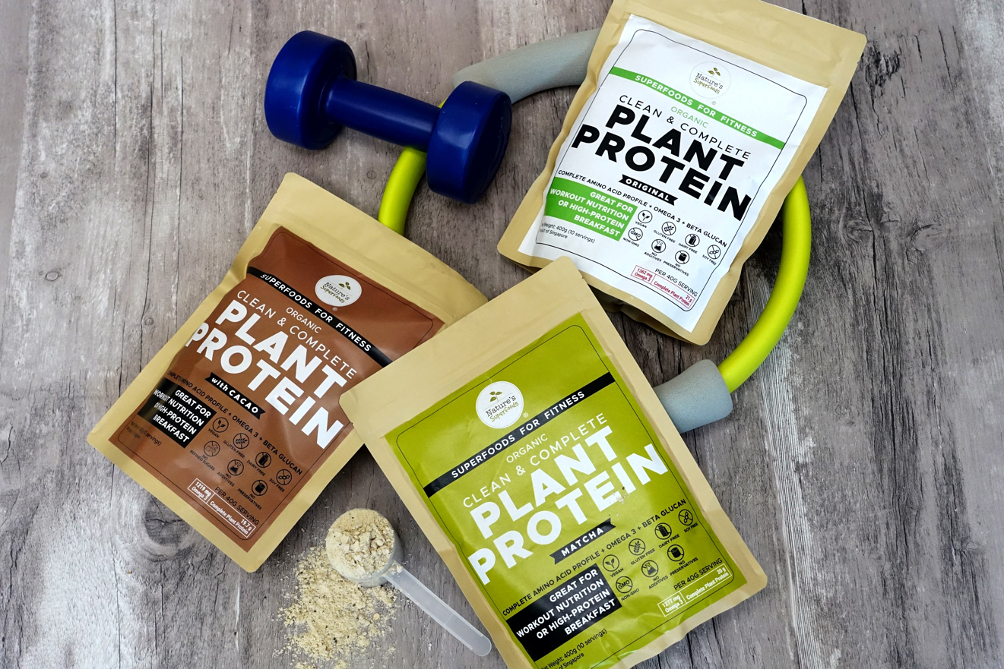 As its name suggests, plant-based protein powders are a great source of protein. Avoid bloating, which is a common side effect when consuming animal products or by-products such as whey proteins from dairy. Instead, go for protein powders free of animal by-products while you work to build muscle mass during your workouts.
How to use plant-based protein powder?
Several recipes incorporate plant-based protein powder, and one of these is the blueberry cacao smoothie, which is the ultimate pick-me-up for post-workout recovery after a tough workout.
5. Organic Turmeric Powder
Turmeric has been used for centuries due to its antibacterial and anti-inflammatory properties. Given the current health scare, the active antioxidants in organic turmeric powder and its high curcumin content will give your immune health a boost.
How to use organic turmeric powder?
Sprinkle a dash of turmeric into meals or even beverages like lattes. Try the golden milk with turmeric, Ceylon cinnamon, and ginger that reduces inflammation, prevents cell damage, and improves mood, memory, and bone health.