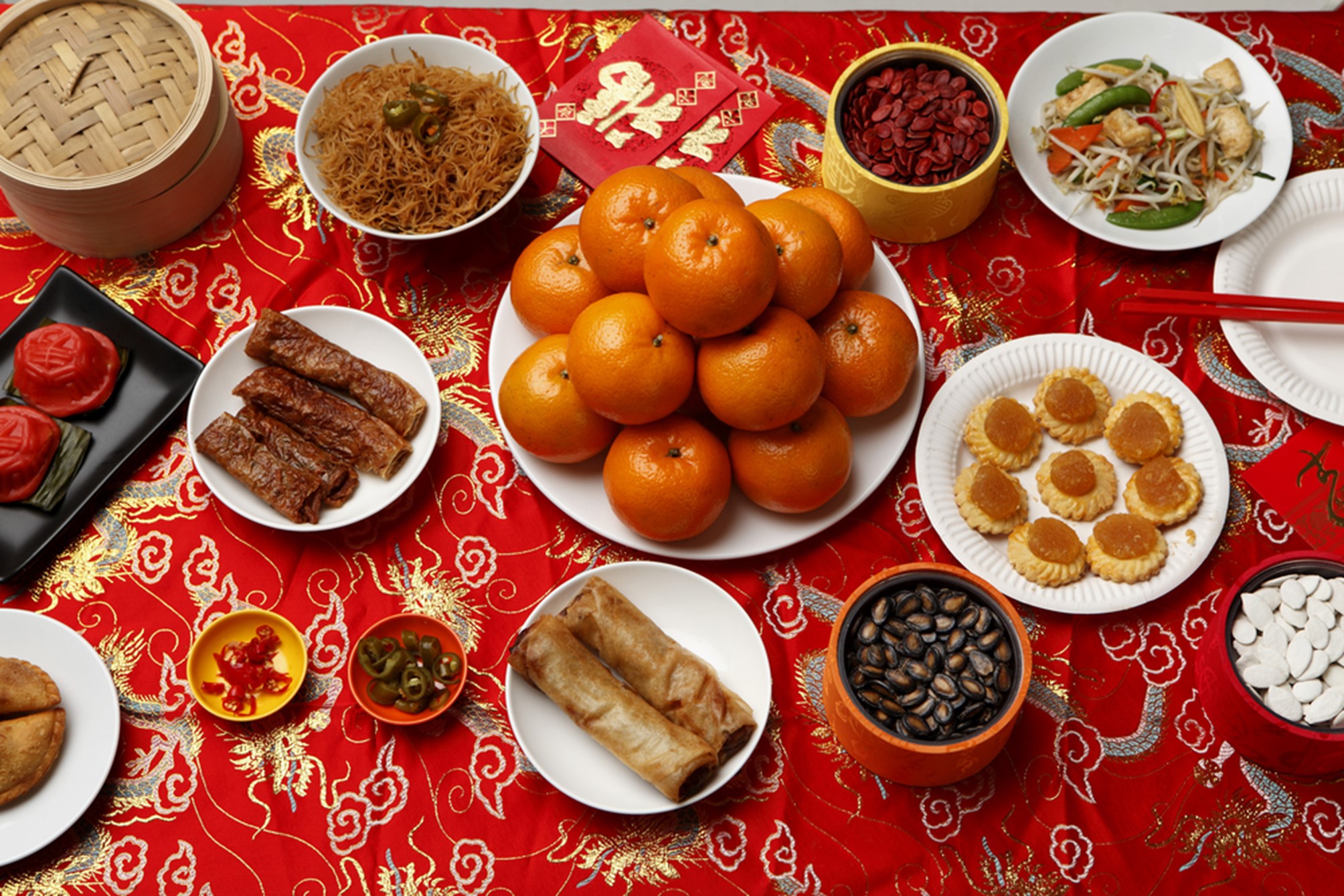 Chinese New Year is just around the corner, and that only means one thing – major feasts! It is the time of the year where we all meet family and friends and eat to our heart's content because let's be honest, who can resist all the delectable foods and snacks put on display?
From making healthy switches for optimal gut health to whipping up healthy and guilt-free treats instead of settling for store-bought Chinese New Year snacks, there are several things you can do when sticking to your resolutions this Lunar New Year.
Caloric Damage due to CNY Snacks is No Laughing Matter
Did you know that about 39% of people tend to overeat, and 45% gain about 1.7 kg during the Lunar New Year? Although one or two tarts will not lead to weight gain and tip the scales, the constant feasting is sure to put a damper on your health journey. But how can these harmless little treats affect our bodies in such drastic ways? Let's take a closer look at some of the seemingly innocent CNY snacks:
1. Pineapple tarts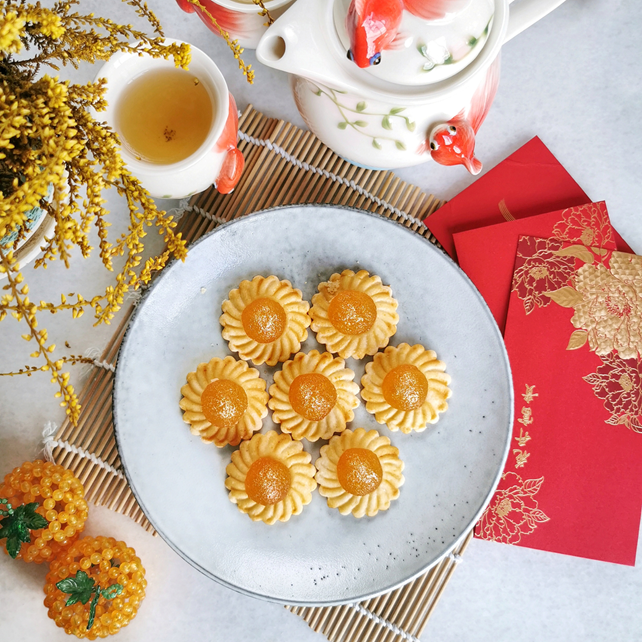 Pop one of these into your mouth and that will add 93 calories to your total caloric intake. It also has 2.3 g of saturated fats, 6.2 g of sugar, and 58 mg of sodium. Since many of us barely stop at one when it comes to this popular CNY snack, just know that you'll have to work out for 25 minutes to get rid of the calories of two tarts.
2. Bak Kwa
Each slice of Bak Kwa contains about 370 calories! That is about 80 more calories than one piece of roti prata with egg. With 4.1 g of saturated fat, 32 g of sugar, and 732 mg of sodium, you will have to go for a 30-minute-long jog to burn off one slice of this succulent glazed barbecued meat.
Tips on Staying & Eating Healthy
If dieting this Chinese New Year, you don't have to turn down an invitation to a feast with your family. Instead, here are a few tips to ensure you stay on course with your resolution.
1. Limit Intake of Festive Treats
Moderation is key – you can indulge in CNY snacks but be conscious of what you are eating and how frequently you are doing so. If there is a full bottle of pineapple tarts tempting you, share them with family and friends and opt for fresh fruits whenever possible.
2. Try Not to Drink Your Calories
Do not drink your calories – drinking sugar-loaded beverages can add up the total consumed calories. For example, one can of Coca Cola has about 140 calories, which is about half a bowl of long-grain white rice!
3. Prepare Your Own Healthy Reunion Dinner & Snacks
Prepare balanced meals with vegetables, lean meats, skinless poultry, and whole grains like quinoa by steaming or boiling. If you'd like to sear or pan-fry foods, do it with extra virgin coconut oil which is not highly processed. Make sauces and marinades that are low in sodium, like Nature's Superfoods yacon syrup salad dressing that is rich in good bacteria and nutrients. Our chia ginger salad dressing also has fibre-rich black chia seeds, that will keep you full for longer, preventing any cases of overeating.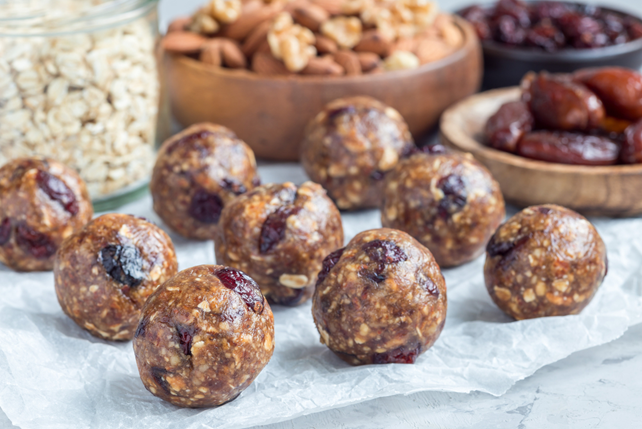 When it comes to desserts, add in some superfood powders for that extra nutrient boost. To replace the enticing CNY snacks, offer guests or carry a pack of superfood bites.
Recipes to Try with Superfoods in Them
Healthy substitutions are a great way to cut calories. With several organic food stores in Singapore, get your hands on some of these ingredients to make the switch!
1. Quinoa Crispies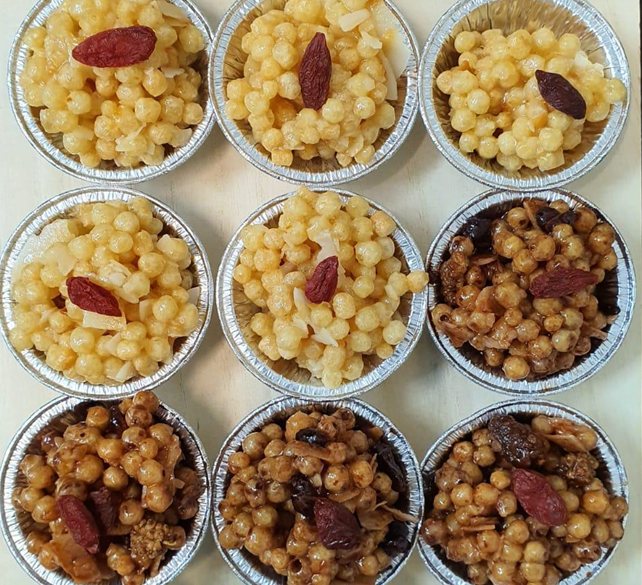 One cornflake cookie is about 83 calories. Substitute the cornflakes with healthy breakfast cereals, like quinoa puffs, and use organic dark chocolates that have a higher concentration of antioxidants than milk chocolate. For more chocolatey goodness and nutritional benefits, add in organic cacao powder. Adding yacon syrup to the mix will also sweeten things up.
2. Super Berries Lemonade
Instead of chugging on a 140 calories can of cola, make a cup of skin-boosting super berries lemonade that is made up of fresh ingredients and contains camu camu powder which is high in vitamin C and antioxidants. This superfood powder also fights inflammation, reduces weight, improves blood sugar levels, and more.
3. Other Recipes to Try
Try out some of these recipes while you are at it:
Fig date donuts
Sweet cacao nibs and figs energy balls
Cacao amazeballs
Savoury coconut clusters
Cheesy turmeric flaxseed crackers