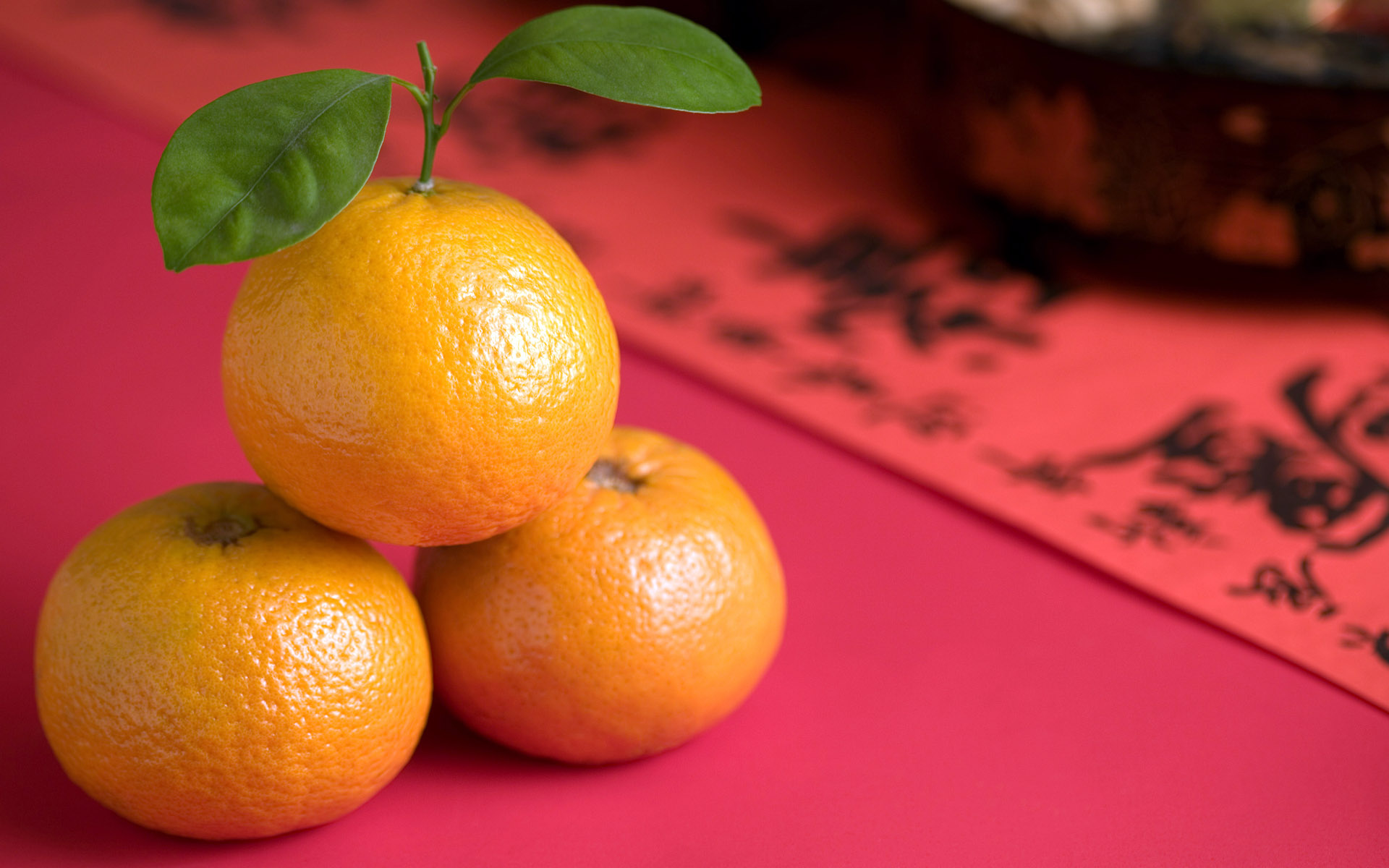 Chinese New Year is around the corner! This means attending reunion dinners and going for house visits where we find ourselves surrounded by mouth-watering goodies and treats. From the good old love letters to delicious pineapple tarts, eating healthy during Chinese New Year can be a tricky feat. Stopping at 1-2 treats is at times impossible, putting a damper on our New Year's resolution. This is probably why desserts are often frowned upon, and we are often told to eat them in moderation – we all know this is easier said than done as the temptation is oftentimes hard to resist. But what is it about these bite-sized treats that make them so easy to binge and crave?
Though traditional Lunar New Year treats are made with several ingredients, one key culprit that is worth pointing out is sugar! Researchers and nutritionists have suggested that sugar has addictive properties, explaining why we keep popping in those tarts even when satiated. Given this new revelation, let's look at how much cane sugar is used in some popular Chinese New Year snacks.
Source: Health Promotion Board
Did you know that 1 teaspoon of sugar is about 4 grams? The American Heart Association (AHA) recommends we limit our sugar intake to no more than 6 to 9 teaspoons or 24 to 36 grams. That means when you eat 2 pineapple tarts, you would have consumed a whopping 12 grams of sugar – a quarter of our recommended daily intake!
Since it's so easy to go over the daily sugar limit, instead of putting yourself through the pain of having to control your cravings, why not learn how to make healthier desserts so that you can enjoy the Lunar New Year guilt-free? The key is to make smart substitutions with alternative healthy ingredients found in organic shops across Singapore. At Nature's Superfoods, we house an extensive range of organic foods so that you can conveniently make your desserts nutritious and guilt-free.
Instead of putting yourself through the pain of having to control your cravings, why not learn how to make healthier desserts so that you can enjoy CNY guilt-free. The key is to learn to make smart substitutions with alternative healthy ingredients – an important skill that will make your desserts nutritious, guilt-free but still taste equally amazing.
No-Bake Chinese New Year Treats Recipes
Here at Nature's Superfoods, we love quick-and-easy recipes, and we're sure you'd love them too! Hence, we have come up with two simple and deliciously healthier recipes featuring many superfoods so that you can excite your festive taste buds and get the nutrients your body needs without much effort at all.
These recipes are vegetarian, gluten-free and free from all refined sugars and preservatives. All featured superfood products are organic, most of which you can get your hands on from our organic shop in Singapore.
1. Chia-Goji Mandarin Jelly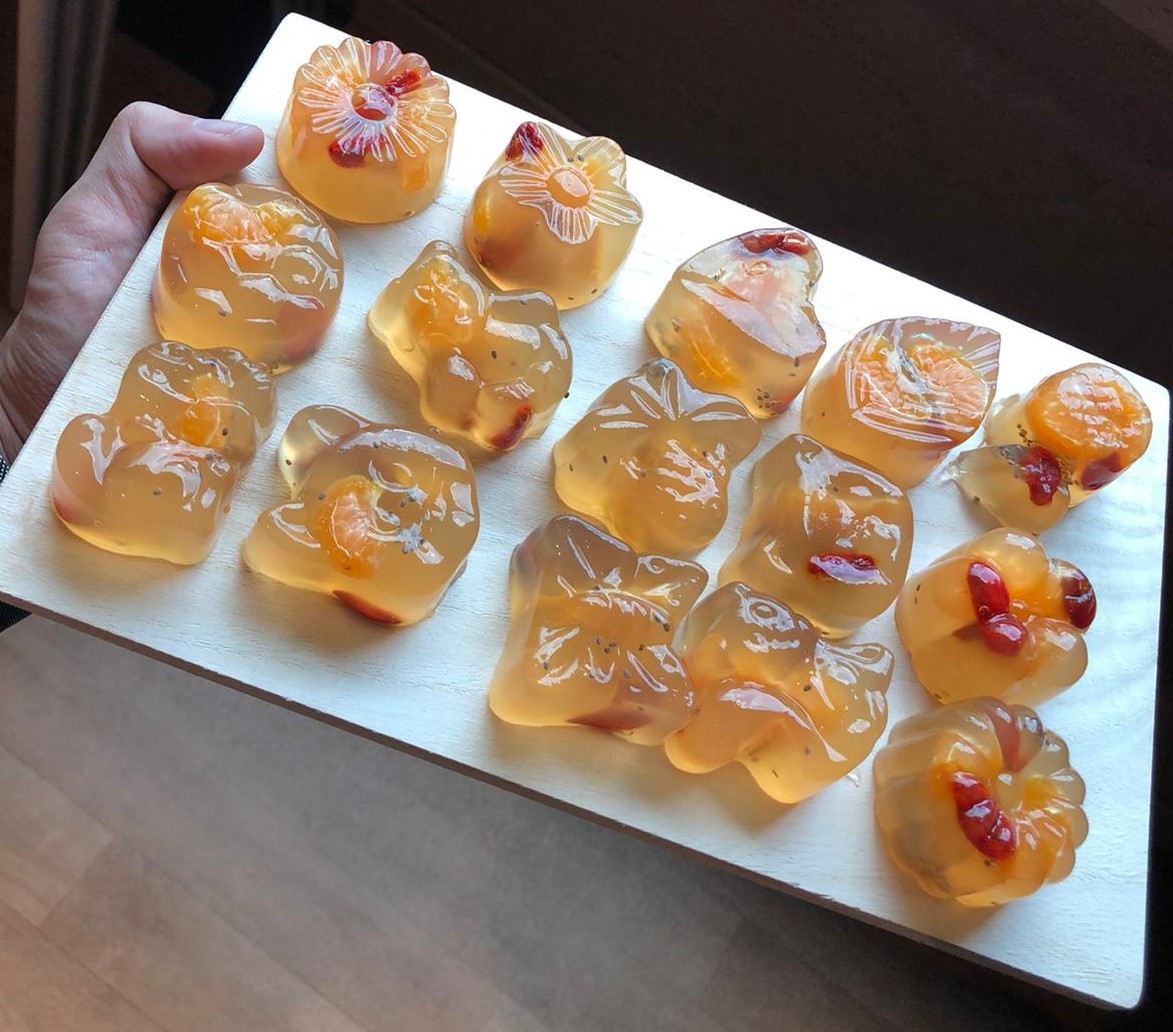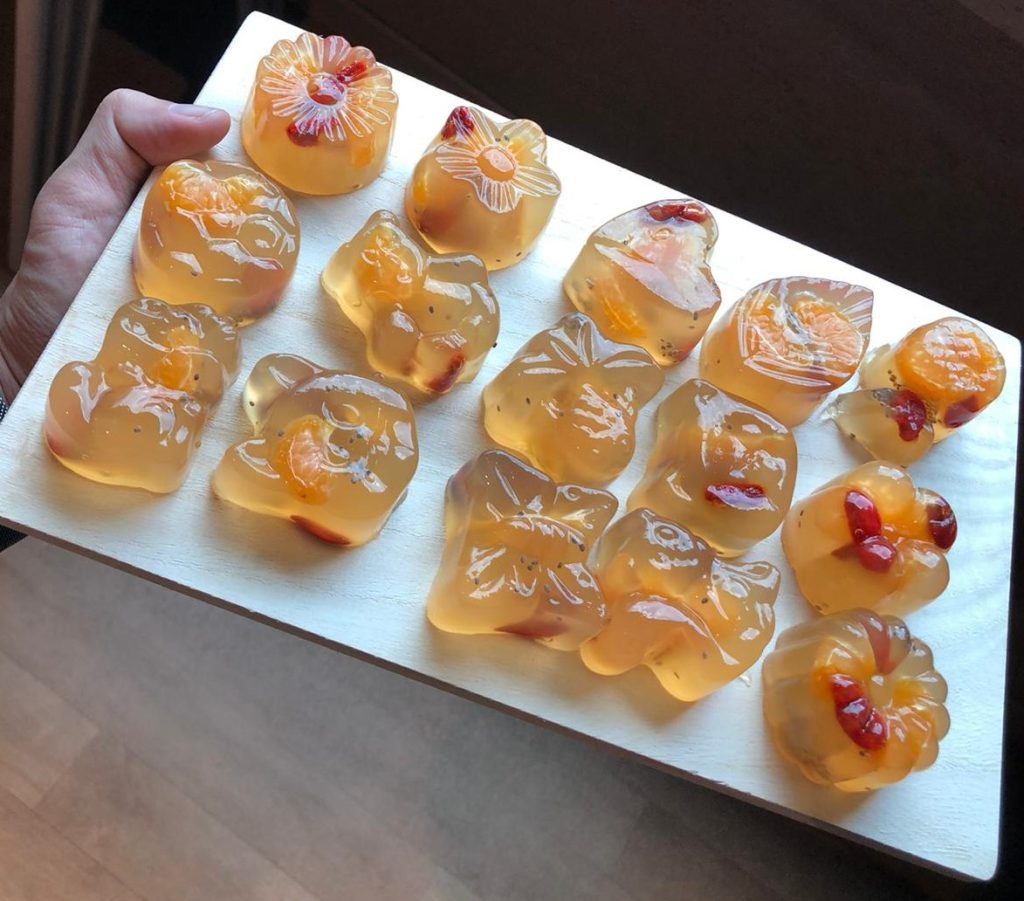 Steps:
1) Boil 1 L of water
2) Gradually pour 10 g Konnyaku powder into a pot of boiling (Stir continuously)
3) Squeeze 4 limes and add the juice to the pot
4) In a small bowl, mix 1 Tbsp of Nature's Superfoods organic yacon syrup with 2 tbsp of raw unpasteurized honey
5) Add the Yacon-Honey mixture to the pot
6) While the jelly mixture is boiling, place a few orange slices and a handful of organic goji berries in the jelly moulds
7) Fill half of each mould with the jelly mixture
8) Sprinkle some organic black chia seeds
9) Fill the jelly mould completely, then place it in the fridge for at least 15 minutes or till it is firm to the touch before you enjoy them!
This recipe is a healthy low-Glycaemic Index (GI) alternative to the regular Konnyaku jellies that are filled with artificial flavours and preservatives and most importantly, refined/cane sugar. Instead, natural sweeteners such as fresh oranges, limes, and Nature's Superfoods organic goji berries, organic yacon syrup, and raw unpasteurized honey is used to sweeten this jelly. The yacon syrup in this recipe is a prebiotic superfood that feeds the good bacteria in your gut promoting good digestion and bowel movement. Plus, the GI of yacon syrup is close to zero! So, you'll not have to worry about spikes in blood sugar levels.
This recipe also features Nature's Superfoods organic chia seeds that have anti-inflammatory properties and are a great source of omega 3 fats and fibre.
2. Quinoa Puff Crispies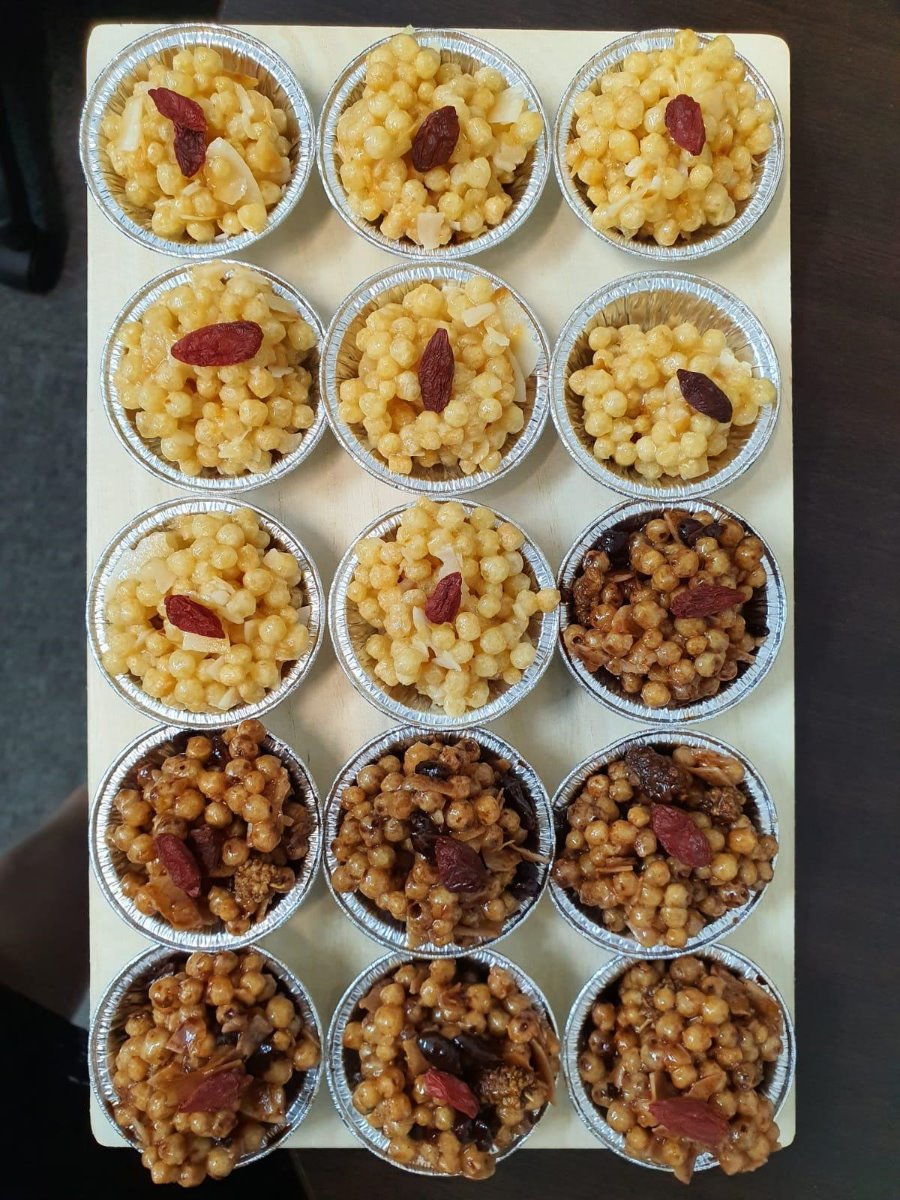 Steps:
1) In a pan, lightly toast 2 cups of Nature's Superfoods organic quinoa puffs on low heat for 30 seconds.
2) Next, lightly toast 1 cup of Nature's Superfoods organic coconut flakes on low heat for 30 seconds.
3) In a medium bowl, mix 1 tbsp of Nature's Superfoods organic yacon syrup with 1 tbsp of raw Unpasteurized Honey
4) Combine all the ingredients then add 1/2 cup of Nature's Superfoods organic culinary virgin coconut oil
5) Add 1-2 tsp Nature's Superfoods organic raw cacao powder for a chocolatey flavour
6) Spoon the mixture into mini cups
7) Decorate with Nature's Superfoods organic goji berries, sweet cacao nibs and sprinkle some premium nutritional yeast flakes for a savory touch
8) Place the mini cups in the fridge for 15 minutes, then enjoy
Our Quinoa Puff Crispies recipe is a great healthy alternative to the commercial cornflake cookies. The ingredients comprise of Nature's Superfoods' Organic products such as quinoa puffs, coconut flakes, yacon syrup, raw unpasteurized honey, culinary virgin coconut Oil, raw organic cacao powder, sweet cacao nibs, goji berries, and premium nutritional yeast flakes.
The dried fruits are naturally sweet and do not contain refined sugar or preservatives thus sweetening the dish without the addition of sweeteners. The quinoa puffs are made from 100% white quinoa grains, a whole grain, making it a healthy breakfast cereal too due to its high protein and fibre content compared to regular cornflakes.
The above recipes are super-easy and quick to make, perfect for those who are health- or weight-conscious. So why not recreate these recipes this Chinese New Year for your friends and family? Look at the happy faces below of those who have!