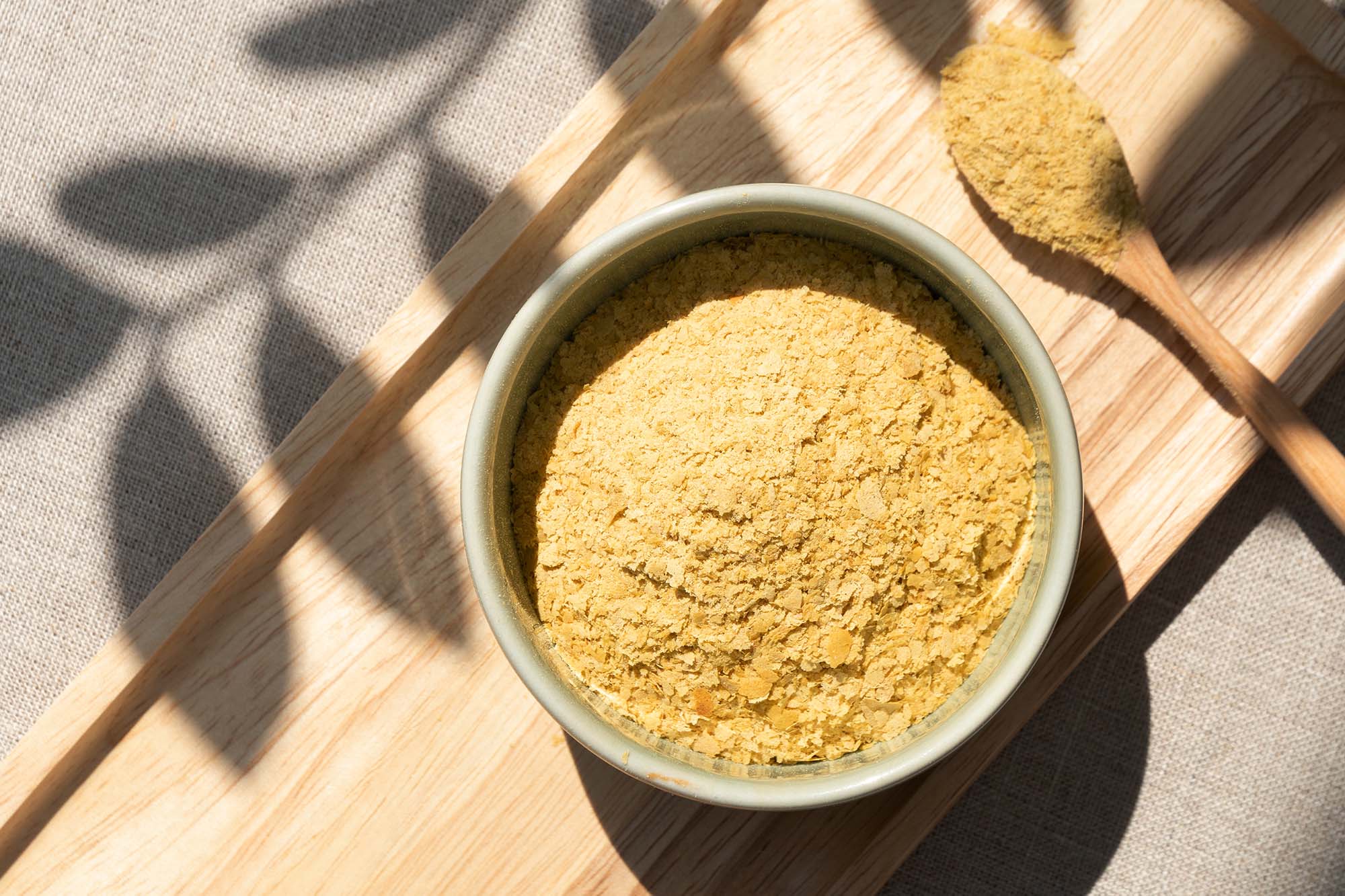 Nutritional Yeast, also commonly known as and referred to as "Nooch", is an extremely nutritious superfood as a small amount of this high-protein, low-fat, nutrient-dense food has a wide range of vitamins and minerals. It is derived from a species of yeast known as Saccharomyces cerevisiae and goes through a heating and drying process that makes it inactive. It is an excellent source of high-quality protein, fiber, minerals such as potassium, calcium and iron and the full spectrum of B vitamins.
Nutritional Yeast has a delicious cheese-like, nutty taste and is gluten-free, dairy-free and vegan. Hence, it can be used by individuals with food allergies or intolerances/sensitivities as well as those with diet restrictions. It is also an ideal supplement for people on weight loss diets as it is low-caloric, with no sugar and low in saturated fats.
1. Boost energy levels
Nutritional yeast is fortified with Vitamin B12, which is known to help boost energy levels. Vitamin B12 is needed for a healthy nervous system, DNA production, energy metabolism and the creation of red blood cells. It supports bodily functions by strengthening the immune system.
2. Prevents vitamin B12 deficiency in vegans
Having the nutritional deficiency of Vitamin B12 leads to weakness and fatigue. As Vitamin B12 is mainly found in meats and animal products, the group at highest risk for this deficiency is vegans/vegetarians. Hence, nutritional yeast is an extremely important nutritional supplement to provide vegans/vegetarians with the vitamin B12 they are lacking in their diet. An average adult needs about 2.4 mcg of vitamin B12 daily. Just a 1/4 cup of nutritional yeast provides more than seven times this amount.
3. Supporting a healthy pregnancy
Nutritional yeast supports a healthy pregnancy. It is recommended that all women who are planning a pregnancy should take 400–800 mcg of folic acid a day to prevent congenital abnormalities and support the growth of the fetus. As Nutritional yeast is fortified with folic acid, it is a great supplement to be consumed.
How to consume Nutritional Yeast
Consuming Nutritional Yeast could not be easier and more versatile. There are many creative ways for you to incorporate it into your diet. If you are interested to re-create the recipe we demonstrated this week in our Instagram Live session, you can get the recipe here: Quinoa Puff Crispies: https://organicandwholesale.com/quinoa-puff-crispies.html
Nutritional Yeast flakes can be added as a savory seasoning to a wide range of dishes, including Japanese sticky rice, pasta, eggs, vegetables or even to add some flavour to your salads. Some ways to make healthy substitutions and incorporate nutritional yeast into your diet include mixing it into a nut roast or stuffing or even sprinkling it on your home-made popcorn instead of using salt and butter. Nutritional yeast can also be used to season creamy soups or used as a vegan alternative to making a cheese dip.