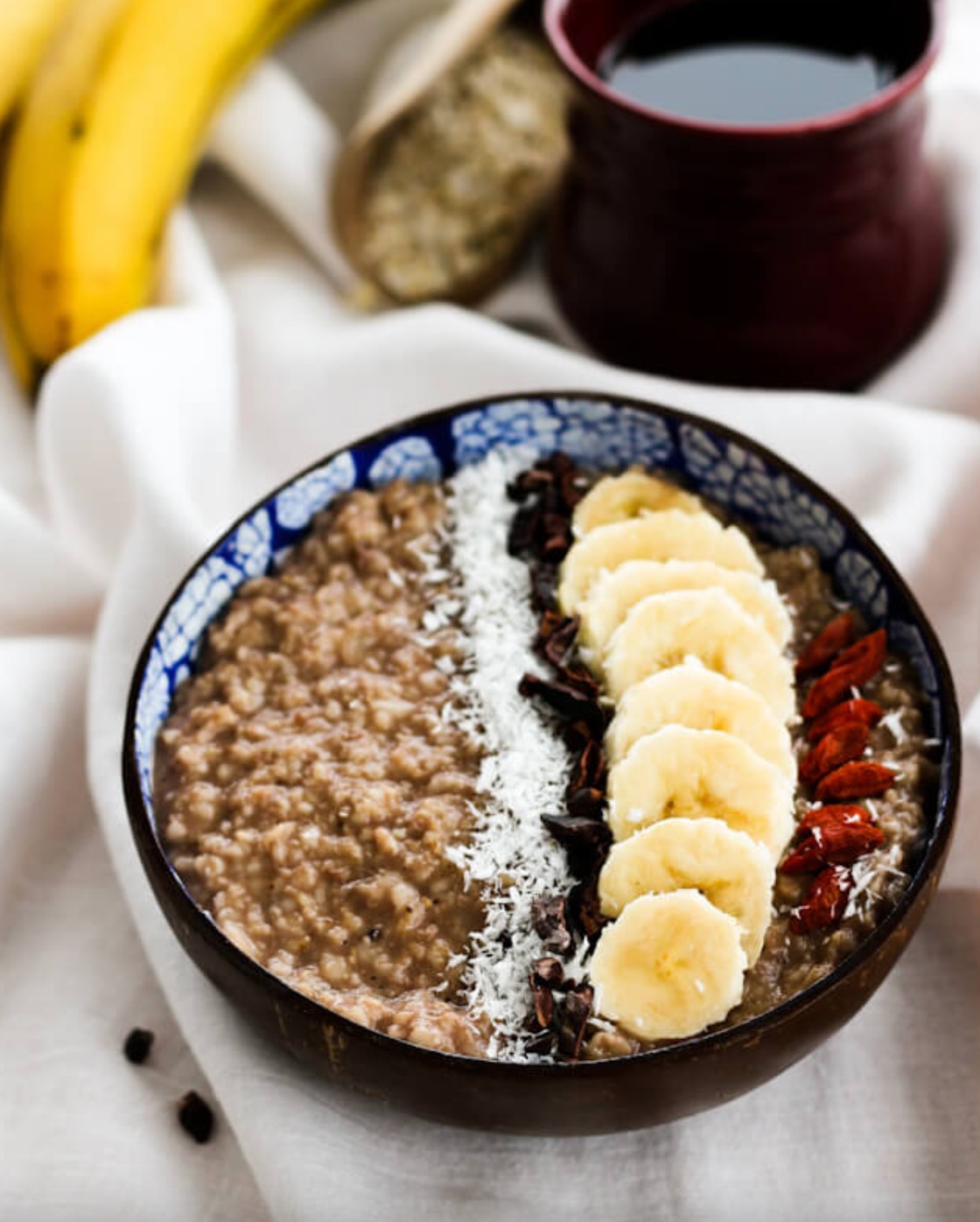 In Singapore, many of us lead busy lifestyles, and in turn, skip breakfast to get ahead of our morning routines and hectic schedules – this is a big concern. Instead of opting for a healthy bowl of breakfast cereal or freshly made smoothies supercharged with superfood powders, we rely on grab-and-go carb-heavy, nutrient-poor foods. Some of these convenient go-to foods include McDonald's pancakes, fried bee hoon, or instant foods, which are loaded with refined sugar.
What is a Nutritious Breakfast?
Due to the pandemic, many of us are still working from home. Tempted by the unhealthy snacks and foods in our pantries, it is inevitable that we turn to comfort food. These are often not as nutritionally beneficial as whole foods, such as fruits, nuts, seeds – basically those that are minimally processed and close to their state in nature.
It is known that breakfast is the most important meal of the day. As such, a productive day begins with a nutritious breakfast. It is important to ensure that your body is fuelled right with all the right nutrients to ensure better concentration, strengthen your immunity, and have a steady energy level, both physically and mentally.
If you are looking for quick healthy, and nutritious breakfast tips on which superfoods will help you improve your diet, look no more! At Nature's Superfoods, we understand that everyone is always up for quick-and-easy recipe inspirations to lead a healthier lifestyle. We have thus come up with a list of superfood recipes that will be perfect for your breakfast needs; quick, easy, and highly nutritious. Exactly what you need to kickstart your day!
Healthy Breakfast Idea #1: Coconut & Berries
Recipe: Organic Coconut Flakes-Quinoa-Goji Cereal Mix + Reduced Fat Milk
Nature's Superfoods Organic Coconut Flakes-Quinoa-Goji Cereal Mix is a perfect way to have a quick, easy yet deliciously healthy and nutritious breakfast. This healthy breakfast cereal is no regular cereal. Not just an organic cereal option, it also contains superfood ingredients. Yes, you heard it right. This cereal has no preservatives, additives, or cane sugar compared to many other breakfast cereals in the market. Nutrient-rich, it contains good amounts of complete proteins, vitamin A, dietary fibre, healthy fats, and minerals like iron and potassium. The best part is that it tastes amazing! This cereal mix contains roasted coconut flakes, quinoa puffs and is sweetened naturally with dried Tibetan goji berries. You can choose to eat it out of the bag or have it in a bowl with milk. Either way, you will be getting a nutritious breakfast without having to spend much time preparing it.
Healthy Breakfast Idea #2: Antioxidant-Rich Purple Goodness
Recipe: Organic Purple Corn-Quinoa-Mulberries Cereal Mix + Greek Yoghurt
Nature's Superfoods Organic Purple Corn-Quinoa-Mulberries Cereal Mix is a great option for those looking to swap out the commercial, sugar-laden chocolate-flavoured cereals. This cereal mix is made of superfood ingredients such as purple corn-quinoa cereal, quinoa puffs, and sun-dried white mulberries. The purple corn-quinoa cereal is made from purple corn, quinoa, raw cacao nibs, and Yacon root.
Given the cacao present in it, this cereal has a mild cacao taste and satisfies the taste buds of those who prefer chocolate cereals. Do not fret, as this cereal also does not contain any preservatives, additives, or refined sugar. It is a nutritious way to start your day as it is packed with antioxidants from the purple corn, iron from the mulberries, and is high in protein and fibre from the quinoa puffs. It can be consumed as a breakfast cereal with a bowl of milk, or it can be added to oatmeal, yogurt, and smoothie bowls for an added crunch. For a little extra fibre boost, mix in a spoonful of black chia seeds to your cereal bowl.
Healthy Breakfast Idea #3: A Porridge that is Just Right
Recipe:Organic Superfoods Muesli Porridge + Reduced Fat Milk + Fresh Fruits
Nature's Superfoods Organic Superfoods Muesli Porridge is the definition of a simple, healthy breakfast that is nutrient-dense with all the fibre, protein, healthy fats, and complex carbohydrates. Vegan, low in glycaemic index, and gluten-free, this organic cereal is versatile, allowing you to experiment with different flavours to whip up a meal that satisfies your palate. Want something chocolatey? Add in some organic cacao powder.
High in omega-3 fatty acids, magnesium, and antioxidants, this porridge is also free from refined sugar, additives, or preservatives. Not sure how to cook up a healthy muesli bowl? Refer to our quick and simple breakfast muesli porridge recipe.