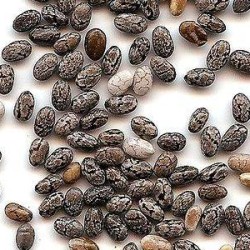 There has been a lot of news lately on salmonella contamination cases which has sickened quite a number of consumers of sprouted chia powder across the USA and Canada.
More information can be found on http://www.cdc.gov/salmonella/newport-05-14/index.html.
As your health is of utmost importance to us, we would like to reassure Nature's Superfoods' Chia Seed consumers of the following:
1. Our Black or White Chia seeds are NOT SPROUTED and are in a raw seed form. It is also not processed in any way, and is 100% natural. The salmonella cases reported are linked to consumers of SPROUTED chia powder (sprouts are a common vehicle for pathogens as the warmth and moisture of the sprouting process can cause microbes to grow).
2. We buy our Chia seeds directly from farmers and their cooperatives and we do not source from intermediaries or from any of the suppliers/companies on the recall list.
3. Most importantly, each batch of our Chia seeds (imported directly from Mexico and Peru) has been microbiologically tested in a Singapore accredited laboratory (to ensure they are safe for human consumption) and all the reports show negative for pathogens such as Salmonella. Our Chia seeds are also packed in a AVA-licensed facility in Singapore with strict hygiene control.
For more information, please write to [email protected], or call our wholesale office at +65-68415476. We would be glad to address your concerns.